Discounts Available

If you live in West Michigan, chances are Wilk and Son Insurancel covers what you ride. We insure a full spectrum of motorcycles from street cycles, Harley Davidsons, cruisers and touring bikes, to dirt bikes and ATVs.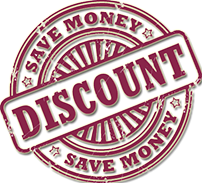 One of the great advantages of having your motorcycle coverage through a major insurance company like the ones we represent, is that you may save money by having more than one policy with us. Our agency will be able to help calculate how much money you can save.

You also may be able to save money on your premiums if your motorcycle is stored in a garage, if you belong to certain rider groups, or if you have taken a safe rider course sponsored by the Motorcycle Safety Foundation.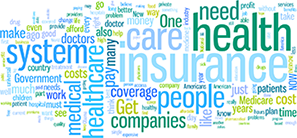 Need a Quote?
Our agents are always available to help you. Give us a call or request a quote online
here
.
Motorcycle Insurance Coverage
Selecting your motorcycle is a big decision. But protecting it is easy. A Michigan motorcycle insurance policy from Wilk and Son Insurance will ensure that your prized possession is protected!
Whether you're a casual rider, a weekend warrior or a hardcore enthusiast, our West Michigan motorcycle insurance offers protection for you, your bike, and your accessories. Our policies are designed to meet your unique personal & financial needs.
To get started, you need to select the type of coverage and deductibles that are best suited to your unique motorcycle and lifestyle—we'll take care of the rest. With our competitive prices and convenient payment options, we'll be able to place your coverage with a company that has the financial stability to be there when you need them the most.
We hope you never have an unfortunate accident but if you do, our reliable MI motorcycle insurance policies are designed to help get you back on the road as soon as possible.
Don't forget about all of the available discounts that will make your motorcycle insurance premiums even lower. Discounts such as:

- Premium breaks when insuring more than one motorcycle
- Mature riders discounts
- Discounted rates for policy renewals
- Credit for qualified safety courses
- Discounted rates when you have multi-policies with our company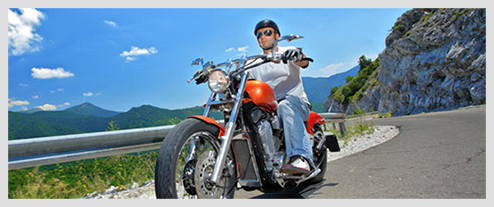 Discounts that could significantly lower your insurance premium aren't the only reason to place your policy with us. Competitive pricing, customer service, and peace of mind are more reasons to put us to work for you. We'll help you design a motorcycle insurance policy that meets your specific needs as a proud bike owner. We'll walk you step by step, showing you what coverage options may be available and how to get the personalized protection you deserve.
You've worked hard to get your dream bike. You deserve to have it insured with the right policy at the right price. Enjoy your ride knowing that your Michigan motorcycle insurance policy has you covered!
Contact us today for a free quote!
• Muskegon Office
Address: 1477 East Apple Avenue 
Muskegon, MI 49442 
Toll Free: 1.800.779.3945

Fax: 231.773.7311
Hours: M, T, TH ,F: 8AM–5PM 
W: 8AM–7PM
• Holland Office
Address: 573 East 8th Street 
Holland, MI 49423 
Toll Free: 1.800.558.5782
Fax: 616.392.8599
Hours: M–F: 9AM–5PM
• Kalamazoo Office
Address: 4341 Westnedge Ave,Ste 2 
Kalamazoo, MI 49008 
Toll Free: 1.800.345.7050
Fax: 269.345.9548
Hours: M–F: 9AM–5PM