West Michigan Small Business Commercial Insurance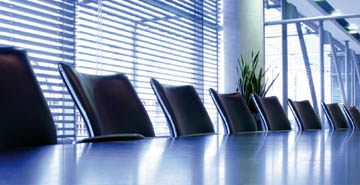 At Wilk and Son Insurance, we stand prepared to provide innovative, responsive programs and services for any need that arises for both small and commercial businesses throughout West Michigan. For a small business insurance quote or to discuss commercial insurance coverage options, reach out to our experienced team of agents at one of our three locations.
Business is unpredictable.
Buying Michigan business insurance shouldn't be.
By most accounts, the goal of doing business is maximizing profits, while minimizing costs. This means making strategic plans that account for expected costs and delineate actionable plans that shrewdly reinvest the profits. Keeping costs to an acceptable level entails finding affordable, comprehensive business insurance that can reduce the cost of unexpected losses, like natural disasters, lawsuits, employee injuries, and more. But, how much business insurance in West Michigan is too much? How much is too little? State regulations will determine basic insurance requirements. Among the commonly required policies are workers compensation, unemployment, and disability insurance. But these may not be enough. At Wilk and Son Insurance, we understand the importance of having affordable, comprehensive business coverage in place – no matter how big or small the business may be. We can identify the required Michigan state policies and suggest more comprehensive and affordable business insurance solutions.


To get your business insurance quote, contact one of our three locations listed below or fill out the form here today. We will get started on comparing quotes and policy benefits with you so you can make the right choice for your business. We will then stand by your side as your business grows to ensure you continue to have the insurance required to protect your investment and livelihood.

Services INCLUDE
Business insurance packages can include any of the following coverages:

Business Owners Policies (BOP
Worker's Compensation
General Liability
Errors & Omissions
Commercial Auto
Commercial Property
Group Benefits
Professional Liability
No more call centers around the world! 
This is truly concierge level service, at no additional charge. 
• Muskegon Office
Address: 1477 East Apple Avenue 
Muskegon, MI 49442 
Toll Free: 1.800.779.3945

Fax: 231.773.7311
Hours: M, T, TH ,F: 8AM–5PM 
W: 8AM–7PM
• Holland Office
Address: 573 East 8th Street 
Holland, MI 49423 
Toll Free: 1.800.558.5782
Fax: 616.392.8599
Hours: M–F: 9AM–5PM
• Kalamazoo Office
Address: 4341 Westnedge Ave,Ste 2 
Kalamazoo, MI 49008 
Toll Free: 1.800.345.7050
Fax: 269.345.9548
Hours: M–F: 9AM–5PM